Posted by Elizabeth Atkins | 0 Comments
First Look at Telltale Games' and HBO's Game of Thrones: A Telltale Series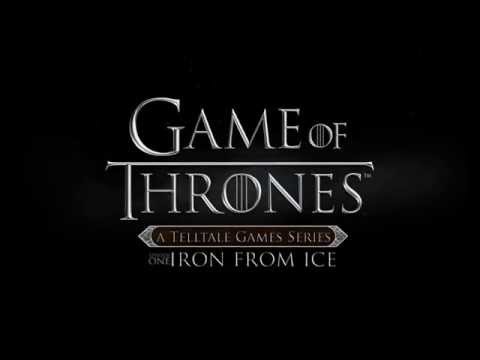 When you play the game of thrones, you win or die.
This quote, uttered by Cersei Lannister, is one of the most memorable and truly symbolic one found within the Game of Thrones series. The epic fantasy novel series penned by George R. R. Martin and award-winning TV show by HBO is no stranger to video game adaptations. But the thought of Telltale Games working their magic is sure to excite fans of the series. Today, Telltale Games released a teaser trailer of the upcoming Game of Thrones: A Telltale Games Series.
In Game of Thrones: A Telltale Series, you follow the story of the House Forrester, loyal to the House Stark. Those who follow the TV show/novels will remember that those of and those loyal to House Stark are considered traitors to the realms. Taking place towards the end of Season 3 of the TV series and going on through to the beginning of Season 5, you control one of five members of the House Forrester, some directly related and others in service to the House, as they strive to prevent their house from falling to destruction. With five characters to play as, this means that the actions you choose from will affect the future of each character  you play as afterwards.
Stay tuned as we keep you updated with more information of Game of Thrones: A Telltale Series. It's coming soon to PC/Mac, PlayStation 3, PlayStation 4, Xbox 360, Xbox One, and iOS devices.
[Source: Telltale Games]