Posted by Elizabeth Atkins | 0 Comments
New Saints Row IV Expansion Pack Coming In January 2015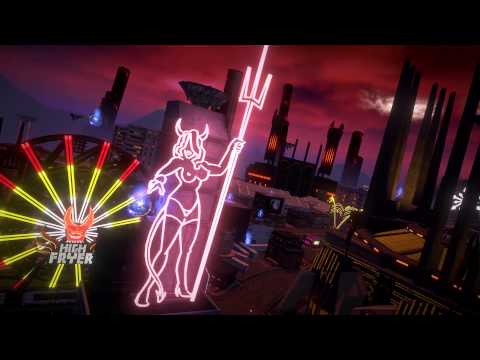 The 2014 PAX Prime event has brought us lots of awesome news about upcoming titles. In fact, Friday saw the announcement of the new standalone expansion for Saints Row IV called Saints Row: Gat Out of Hell. And yes, this means that players will be able to step into the role of the man himself: Johnny Gat. Or if you prefer a female character, the computer genius Kinzie Kensington.
In Gat Out of Hell, you play as Johnny Gat as he is sent to Hell via a quite diabolical spirit board incident. In Hell, he will have to combat demons and go face-to-face with the horrors of the underworld. Oh, and the Devil himself. You can watch the announcement trailer above to get a small taste of what to expect when Saints Row: Gat Out of Hell is released on January 27, 2015 for the PC, PS3, PS4, Xbox 360, and Xbox One.
Another announcement was made about Saints Row IV: Re-Elected, the next-gen port of the wildly popular Saints Row IV game released last year. This will also be available on January 27, 2015 in North America and on January 30, 2015 for international countries.
[Source: Deep Silver]