Posted by Justin Pasalo | 0 Comments
Kingdom Hearts HD 2.5 ReMix Coming This Year
It seems that Kingdom Hearts HD 2.5 ReMix finally has a release date.  The game is coming out in North America  on December 2, 2014.
This release will mark the first time that the Final Mix versions of Kingdom Hearts II and Kingdom Hearts: Birth by Sleep will be available in North America.  Therefore, fans can expect new secret boss battles (such as Roxas at the Station of Awakening), new weapons, new abilities, new mini-games and additional cutscenes that better fleshes out the story of Kingdom Hearts.
Kingdom Hearts HD 2.5 Remix will also include HD Remasterd cutscenes from Kingdom Hearts: Re:coded, which details Sora's adventures into a digital world.
December may be a long way away but in the mean time, you may entertain yourself with these screenshots and this new trailer that takes you on a journey from Kingdom Hearts 1.5 to 2.5 and into III.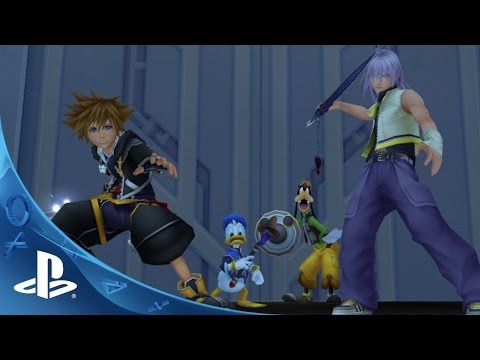 [Source: Square Enix, PlayStation Blog]