Posted by Elizabeth Atkins | 0 Comments
Persona Q: Shadow of the Labyrinth Pre-Order Items and Premium Edition Announced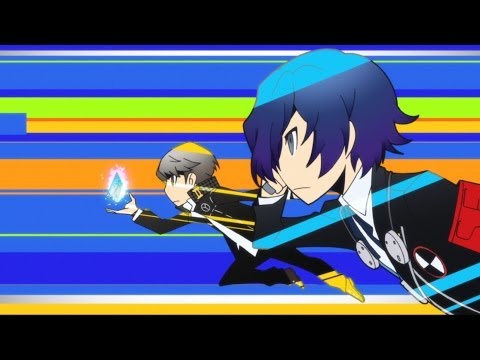 When I first heard about a Persona title coming to Nintendo's 3DS, I was excited. When I found out it was going to feature the characters from both Persona 3 and Persona 4, I had a huge fangirl moment. Persona Q: Shadow of the Labyrinth isn't just some remake or port of either PS2 classic. It looks to be more of an Etrian Odyssey style game with a brand new story in the Persona series. Though we don't have a set release date, it is good to know that we just have to wait until this Fall.
To tide fans over, ATLUS has released details for the pre-order bonus items and what the Premium Edition will be offering. All pre-orders and first-run copies will include Tarot Card Set #2 (this set is Tarot Cards of the Arcanas XI through XXI) and special packaging to house the physical game copy as well as the Tarot Cards. The standard edition is priced at $39.99.
The Premium Edition of Persona Q will not only include the same pre-order bonus items as the first-run copies but the soundtrack and artbook for it. And not to mention, there is that stylish hard case that was originally only available in Japan that features Persona Q designs and can house a 3DS XL. This edition is priced slightly higher at $79.99.
Stay tuned as we continue to keep you up to date on Persona Q: Shadow of the Labyrinth. Pre-orders are available now and you can reach them via the official website.
[Source: ATLUS]