Posted by Elizabeth Atkins | 0 Comments
Watch Dogs Season Pass Detailed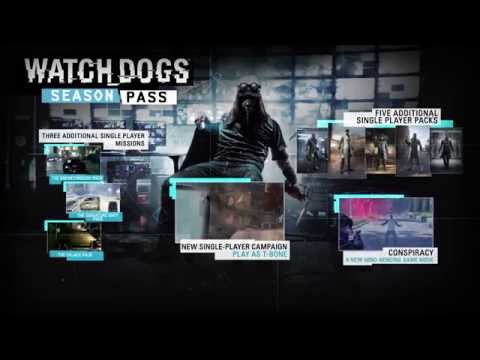 Yesterday, Ubisoft revealed the details surrounding the Season Pass for their upcoming open world action-adventure title, Watch Dogs. Priced at $19.99, this Season Pass will give players access to many thing. This includes:
An unique single-player story mode that puts players in the role of T-Bone, an eccentric and brilliant hacker

New Digital Trip mode called Conspiracy! that lets you hunt down cyborgs in an alternative game universe
Exclusive Untouchables pack that pays homage to the classic Chicago mobster film with a M1 SMG weapon and 1920s mobster outfit
Even more single-player missions, weapons, and attires
It should be noted that purchasing the Season Pass will save you more than 25% of the cost of all DLC packs combined as well as grant you an one-week early access to all Watch Dogs add-on content. Also, those in North America who want the exclusive Untouchables pack will need to purchase the Season Pass as this will be the only way to get it.
[Source: Ubisoft]