Posted by Elizabeth Atkins | 0 Comments
Always Sometimes Monsters Gets Release Date And New Trailer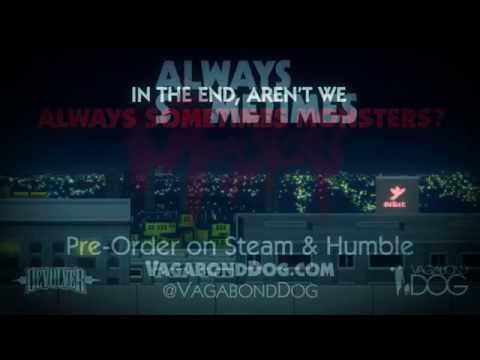 You might remember the news of a new and unique RPG that plans on exploring the cause and effect of making life decisions. Vagabond Dog's Always Sometimes Monsters is an innovative RPG that focuses on just how far we will go to be happy. As everyone is sure to know, no life choice is really black and white. Sometimes you are forced into taking a path that takes you outside of your comfort zone or into a position where you hurt those around you. Always Sometimes Monsters is inspired by always sometimes real life events which helps it offer a deep emotional experience for gamers.
Justin Amirkhani from Vagabond Dog remarks:
"Always Sometimes Monsters is designed to reflect parts of yourself as you play and possibly give you a better understanding of who you are. What makes it interesting is not learning whether or not you're a monster,  but reflecting on how you can change."
Always Sometimes Monsters is available for pre-order via Steam and Humble via their official site for 10% off. The price will go back to it's intended price of $9.99 when the game is released on May 21, 2014.
[Source: Vagabond Dog]