Posted by Justin Pasalo | 0 Comments
Final Fantasy X/X-2 HD Remaster Gets US Release Date… Finally!
With the announcement of a Japanese release data slowly becoming a distant memory, fans in North America were eagerly awaiting a release date in their territory.  Their waiting came to an end Monday morning as a new trailer for Final Fantasy X/X-2 HD Remaster revealed the release date to be March 18, 2014.
Equal parts X and X-2, the new trailer showcased even more footage from the HD Remaster.  Of course, the news doesn't end at the  release date.   Sakura Minamida, Senior Product Manager at Square Enix, also announced an update of the Limited Edition Packaging with a gorgeous HD render of Tidus and Yuna and an update of the concept art book with Yoshitaka Amano's iconic image from Final Fantasy X and X-2.  Here is the trailer that just came out: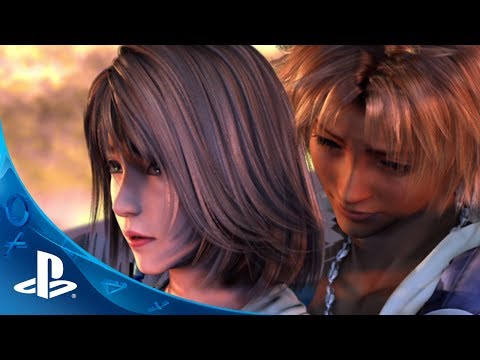 An extended version of this trailer can be found at their official site.  Pre-orders of Final Fantasy X/X-2 HD Remaster get a free upgrade to the Limited Edition, which comes with the free artbook.
[Source: Playstation Blog]