Posted by Elizabeth Atkins | 0 Comments
Ben 10 Omniverse 2 Is Now Out In Stores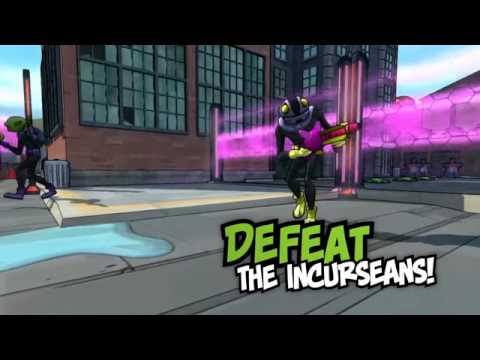 Ben 10 Omniverse 2 is now out for the 3DS, Wii, Wii U, PS3, and Xbox 360 consoles. Based on the long-running Cartoon Network series, Omniverse 2 follows Ben Tennyson as he takes on a new foe: the Incurseans. Luckily, he has his trusty Omnitrix to help him transform into alien forms as he explores the Incurseans' warship in hopes of finding his way home.
Peter Andrew, Vice president of production for D3P, comments:
"Fans of the animated series will be excited to see that the storyline of the video game will answer many questions from the episodes featuring the Incursean Army and take the story even further.All while being equipped with an assortment of alien forms at Ben's disposal and a wide collection of upgrades and abilities that have never been available before."
Vice president of consumer products for CNE in North America, Peter Yoder, also commented:
"As the *Ben 10* universe has expanded and evolved through the years, our global interactive franchise with D3Publisher has grown with us, providing video game fans around the world with the action-packed plotlines and immersive gameplay that increases their engagement with the brand and its characters. This year's release of* Ben 10 Omniverse 2* will continue that winning formula by once again offering fans an all-new game experience that is sure to deliver on the fun they've come to expect from Ben and his aliens."
Ben 1o Omniverse 2 was developed by High Voltage Software for all versions but the 3DS one, which was developed by 1st Playable Productions. It is rated E10+ for everyone ages 10 and up.
[Source: D3Publisher]