Posted by Elizabeth Atkins | 0 Comments
Regular Show: Mordecai And Rigby In 8-Bit Land Available Now For 3DS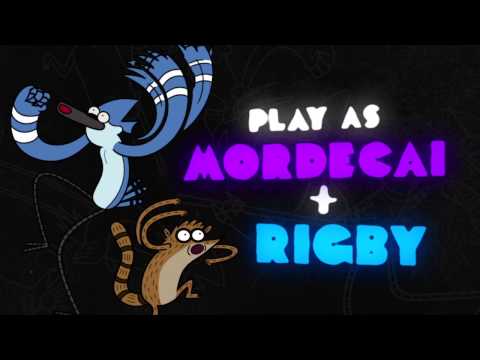 Aw yiss! Mordecai and Rigby from the popular Cartoon Network show, Regular Show, are now available in video game form. D3Publisher announced today that 3DS owners can pick up a copy of Regular Show: Mordecai and Rigby in 8-Bit Land as it was released yesterday exclusively for the Nintendo 3DS.
Developed by WayForward, Regular Show: Mordecai and Rigby in 8-Bit Land follows the duo as they are teleported to a variety of video game worlds where they'll need to team up to find their way back home. The game is full of action-packed platforming, side-scrolling space shooting, and old-school top down video game goodness. Not to mention, it brings the same humor and characters from the Emmy Award-winning cartoon show.
A cool bonus for those in the Los Angeles area was the launch party being hosted at the GameStop in West Hollywood. Details can be found via the Facebook page and below is a small excerpt:
Attention Regular Show Fans – We are hosting a Regular Show: Mordecai and Rigby in 8-bit Land Launch Party at the GameStop Store in West Hollywood on Tuesday, October 29th from 6pm – 8pm. Meet WayForward, get a chance to receive some free swag, party with the music from Jake Kaufman, and enter the free raffle for a chance to get a special Regular Show sketch signed by J.G. Quintel.
Sounds pretty awesome, right? If you were able to go, be sure to share your experience in the comment section below.
[Source: D3Publisher]