Posted by Elizabeth Atkins | 0 Comments
Name It! Hitting Apple's App Store Soon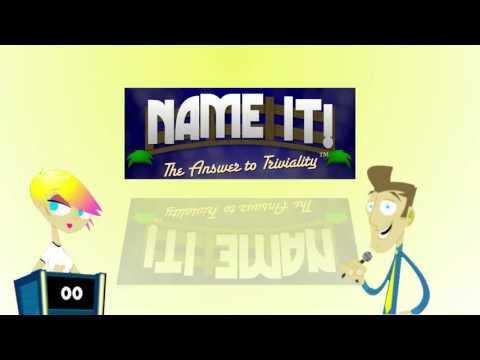 I'm a sucker for trivia games or really any game that can make me use my brain. Which is why my interest is piqued for the upcoming iOS title, Name It!. But just what kind of trivia game is Name It! and what seems to make it stand out among the many free and paid trivia games found within the App Store?
Name It! challenges players to see just what all AAS (or abbreviations, acronyms, and symbols) they recognize as well as test their knowledge of the topic behind the AASs. You start off matching the AAS to the correct clue. Once you have matched them up, they are sent to different categories. But it's not just about matching the AAS to the clue. You also have to answer a minimum of 10 questions about the AAS and the topic it represents. Sometimes, you will come across a 'bridge', or related, AAS and will need to answer it correctly. Doing so will net you double the points and each game seems to have a few though there is no way to know when they will pop up.
Games can be played until completion or you can stop and pick it back up later on. Name It! also has some pretty cool features.
Key Features:
·      Lots of different AASs/clues
·      Several bridge AASs
·      At least 170 multiple-choice and true-false questions
·      Lots of interesting info
·      A lightning round with 10 new AASs/clues
iPhone and iPad owners can look for Name It! later this month when it is released in the App Store for free. For more information, be sure to check out the official website.
[Source: Name It!]