Posted by Elizabeth Atkins | 0 Comments
Galactic Civilizations III Announced; Stardock Celebrates 20 Years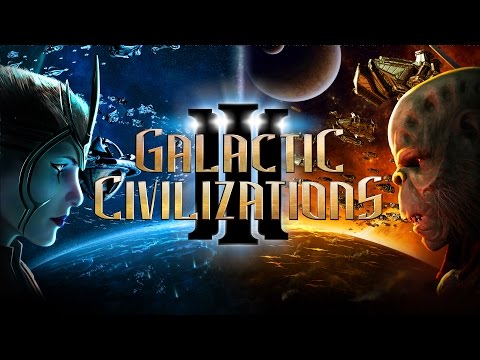 Two major things come from Stardock today. The first being the announcement of Galactic Civilizations III, the third entry in the award-winning PC series, which happens to coincide with a special milestone for the company: its 20th anniversary.
Galactic Civilizations III, or GalCivIII for short, is coming exclusively to 64-bit computers and bringing some pretty great new features while still staying true to the core gameplay of the strategy series. Some of the new features include: multiplayer, political intrigue, and vastly improved graphics. Derek Paxton, VP of Stardock Entertainment, commented:
"The move to 64-bit architecture heralds a new era of game development at Stardock. The technology allows players to experience a level of graphical detail and on-screen activity unprecedented in large-scale strategy PC games. It dramatically increases the size and scope of the maps, and opens the door for modders to add a virtually unlimited amount of new content to the game."
GalCivIII lets players take the reins of as the all-powerful leader of a space-faring civilization. One that will need to explore, expand, and take over new worlds. But things won't be a piece of cake as rival alien forces intend to test your skills. The ship builder has been overhauled to put just about every element into the player's hands and the new resource system gives you many opportunities to explore, expand, exterminate, and exploit.
Stardock's offering some really nice discounts, early access, and more for fans who purchase the Founder's program through the official website. Priced at $39.99, this program is available as of this posting and includes beta access as well as a $10 discount off the regular price. Not to mention, you also get a special forum badge. Want more? Then you'll want to look into the $99.99 Founder's Elite edition which includes all future DLC and expansions when they are released, alpha access, their name in the credits, and the right to name a star in the game. Sounds cool, don't it?
The second announcement, which is just as important as GalCivIII, is that Stardock is celebrating its 20th anniversary. To celebrate, the company is having its library of games featured in a sale on their official website and Steam. Brad Wardell, Stardock President and CEO, remarked:
"I have a hard time believing Stardock is 20 years old. I'm working on projects I'm excited about every day, and being able to still say that after all these years is an incredible feeling. I'm honored to look around the company and be surrounded by some of the industry's top talent in software and game development. Ironically, I only founded Stardock until I could find a 'real job'. It appears I'll never get that real job, and that's just fine."

"So much has happened at Stardock over the past twenty years, but I sometimes feel like we're just getting started. There's so much awesome stuff in the works right now. We're on the verge of so many new technologies and ideas that will change the way games and software are developed. We, as an industry, are heading into a golden age."
From its humble beginnings in Wardell's college dorm room to a company that is expanding from its three-story office building in Plymouth, Michigan, Stardock has software that's been praised by Wall Street Journal and USA Today as well as releasing some of the highly rated games by fans and critics alike.
Happy 20th birthday, Stardock!
[Source: Stardock]