Posted by Justin Pasalo | 0 Comments
Drakengard 3 Coming to North America
Square Enix, Inc. has announced that the popular action RPG Drakengard 3 will be coming to the Americas exclusively for the PlayStation 3.
Taking place before the original Drakengard, Drakengard 3 has players taking control of the villain, Zero, as she embarks on a quest with her dragon companion, Mikhail, to kill her sisters, known as "Intoners" who have brought peace to the earth with their power to manipulate magic through song.  As players hack and slash their way through hordes of monsters and enemies both on the ground and in the air with Mikhail, they will unravel the mystery of Zero and learn her true intentions.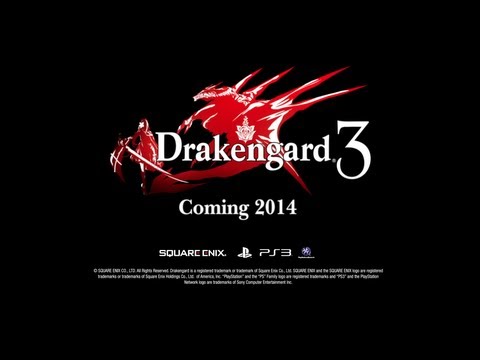 Drakengard 3 launches in North America in 2014 for $49.99 on the PlayStation 3 and  digital download on PlayStation Network and the Square Enix Online Store.  Players can pre-order the game at the Square Enix Online Store now.
[Source: Square Enix]