Posted by Elizabeth Atkins | 0 Comments
Chainsaw Warrior Makes Its Way On Steam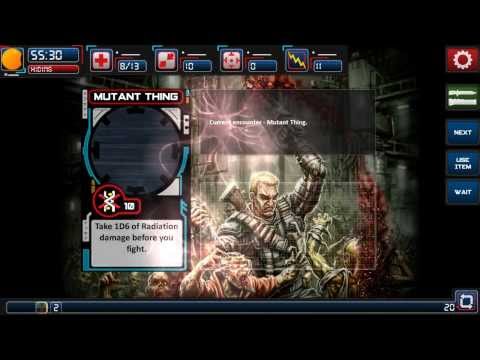 Two weeks ago, Chainsaw Warrior came out on the iOS devices as well as the Samsung devices. Yesterday, we learn that the PC version of a classic title released back in 1987 has made its way to Steam. Known for the challenge it presented in the original, the PC adaptation maintains the same challenging solo play. Tomas Rawlings of Auroch Digital commented:
"When I first played this game in the '80s, I knew of its reputation as a seriously challenging game and that's why I wanted to take it on, to win where others had failed. We've kept that level of challenge and added to it in this version that both references the original styling and refreshes it for PC."
The Steam version includes Steam achievements, new leaderboards, and some exclusive Steam trading cards. You can check out the game on its Steam page here. Below are some images from Chainsaw Warrior.
[Source: Auroch Digital]