Posted by Justin Pasalo | 0 Comments
Bot Colony to Understand and Respond to English
You've probably already seen the functions of the Xbox Kinect and how it is integrated into gameplay.  However, that's been  only simple words and commands.  Fairly elementary especially considering the next step: having a game understands and respond intelligently to English.   This is what the game, Bot Colony, published by indie developer North Side Inc., intends to do.  The first game that will use conversational English as the primary means to interact with characters.
Based on North Side's proprietary natural language understanding (NLU) technology, Bot Colony will understand English well enough that the player will complete game levels as long as you don't veer too much off topic.  However, off topic conversations are supported and this mechanic will allow characters to learn new concepts from the player.
Offering a truly interactive experience in allowing the player to converse, whether through spoken or typed English,  Bot Colony will enter public Beta Test on November 1, 2013.  Kickstarter donors will get the first shot at playing the game.  North Side is seeking crowd-funding through the sale of monthly memberships and episodes priced at $2.95 and $4.95 to complete development of the game as well as start work on a multiplayer sequel.  The first 2,000 people who pledge at the $15 level will receive the Bot Colony eBook, the first two episodes and a month of play time.  Check out this demo to see just how far the development of this game has progressed.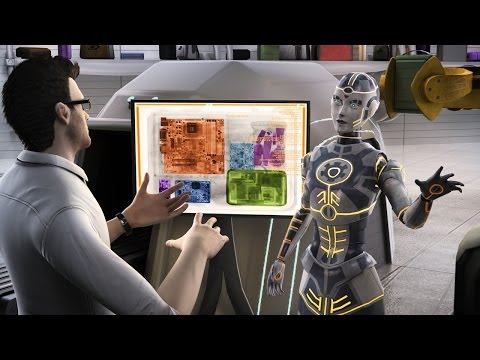 [Source: North Side Inc.]