Posted by Michael Mamon | 0 Comments
Guncraft Gets Steam Workshop Integration and Team Fortress Content
Indie Developer, Exato Game Studios,  and Reverb Publishing recently announced the first of many content updates for Guncraft through the integration of Steam Workshop. With the integration of Steam Workshop, players can now instantly share their own levels, guns, and skins to the community. Searching for player-created is also just as easy for gamers, being able to look up by user name or item types.
Guncraft also launched free character skins from the popular Valve game, Team Fortress 2. All nine Team Fortress 2 have new blocky forms from the all-around Soldier to the iconic Heavy.
Lead developer of Guncraft, John Getty, had this to say about the new Valve characters:
"We are huge fans of Team Fortress 2 and it's awesome that Valve let us use its iconic TF2 characters in Guncraft…This is just an example of the cool content that can be created in-game. Now, with Steam Workshop, players can fully realize the depth that Guncraft has to offer. It's all about creating your own content to share and inflict maximum decimation!"
Guncraft is now available for $14.99 on Steam.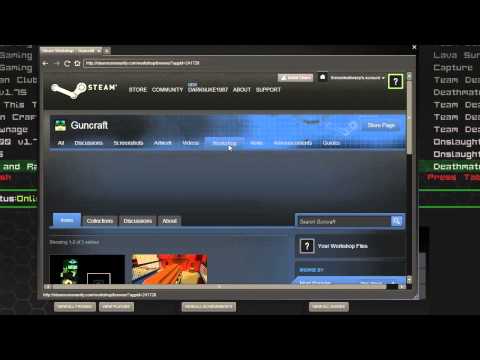 [Source: Exato Game Studios]