Posted by Justin Pasalo | 0 Comments
Scourge: Outbreak Receives Update and Documentary
UFO Interactive and Tragnarion Studios announced the first update to the recently released Scourge: Outbreak.  Due to fan feedback, this new update fixes several features including:
Matchmaking now allows players to find and join games in progress, making it much easier to find matches online.
All weapon handling has been tweaked, fixing issues with recoil, stability, and spread.
Co-op mode is now enabled in Trial version.
One PvP map is now available in Trial version.
Several bug fixes
In addition, Tragnarion Studios have confirmed a DLC map pack to be released soon, as well as two other packs.  One pack is the Xbox Premium Theme Pack, A dashboard theme pack with backgrounds and environmental objects based on various locations in Scourge: Outbreak.  The other pack is the Gamer Pic Pack, a collection of 10 Gamer Pics featuring Echo Squad, Alpha Squad, and several Nogari Soldiers.
Finally, Dan Bull, rapper, songwriter, and YouTube personality, by request of Tragnarion Studios, has released produced "Launch Day", a documentary of Tragnarion Studios' reaction to Scourge: Outbreak release.  See it below: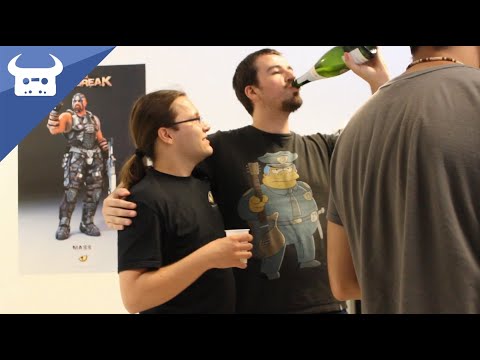 For more information, visit Scourge: Outbreak's official site. Scourge: Outbreak is still available on Xbox Live for $9.99.
[Source: Gamespress]