Posted by Eric Galaviz | 0 Comments
Destiny BETA Coming Early 2014; Pre-Order for Access
Bungie has officially announced a public beta for Destiny. The Beta will be coming early 2014, and to get access to it you'll need to reserve a copy of the game (on any of the available platforms). In celebration of this announcement, Bungie also released a brand new gameplay trailer. Check it out below:
Official Destiny Gameplay Trailer: The Moon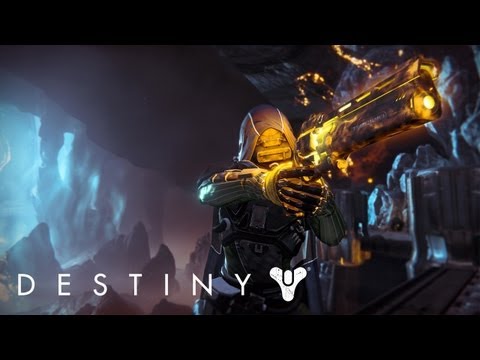 There are limited codes available according to Bungie, so if you want to get access to the Beta you should probably pre-order it now. You can pre-order using this link: http://www.destinythegame.com/wheretobuy and if you do it from Amazon you won't have to pay anything up front.
Once you have your code in hand, you'll have to go to 
http://bungie.net/beta
 and follow the three simple steps to complete your reservation.
Visit the 
FAQ
 if you have any questions about the beta.