Posted by Elizabeth Atkins | 0 Comments
Chainsaw Warrior Released Last Week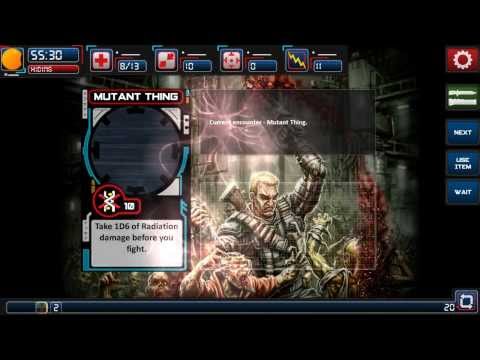 Back in July, Auroch Digital announced their plans to bring the classic board game Chainsaw Warrior to mobile devices and PCs. As there was no release date mentioned at the time, some fans might have been wondering just when they could experience this classic. You're in luck as Chainsaw Warrior was released for both the iOS devices and Samsung devices just last week.
Auroch Digital's Tomas Rawlings had this comment regarding the release of Chainsaw Warrior:
 "We're really pleased with what we've created. The team has done an amazing job in creating a brilliant mix of the best of the boardgame with the possibilities of digital. I feel it's both a fresh and nostalgic take on a classic game. We hope our fellow gamers enjoy facing the thrilling challenge of trying to save New York. Not all will succeed!"
Both Jon Gillard, GW Head of Licensing, and Chris Byatte, co-founder of 100% Indie, have also expressed their excitement about this classic title reaching a new generation of gamers. I have to agree that seeing such classics being brought to mobile devices and PCs is great as a way to introduce the younger and newer generations to the titles that made us gamers.
Chainsaw Warrior is available now for the iPad, iPhone, and Samsung devices at the price of $4.99/€3.99/£2.99. The Android, PC, and Mac versions are set to be released later on.
[Source: Auroch Digital]