Posted by Elizabeth Atkins | 0 Comments
South Park: The Stick Of Truth Release Date Announced; New Screens And Trailer Released
Ubisoft announced today that South Park: The Stick of Truth would be coming to North America later this year. In addition to this announcement, they released a new 'Destiny' trailer as well as a few screenshots. You can check those out below.
There is also a bonus for those who pre-order the title before its release. The Ultimate Fellowship Pack allows players to choose their class and equip special costumes that contain special abilities. There is the Necromancer Sorcerer that boosts fire damage, the Rogue Assassin costume that lets you earn extra gold, the Ranger Elf costume which increases your weapon damage, and the Holy Defender costume for those who wanted some extra defense.
But this isn't all. Those who might have a hankering for some grand special edition are in luck. In the Grand Wizard Edition, players will receive a copy of the game on the platform of their choice, a Grand Wizard Kidrobot Cartman figure (only available via the Grand Wizard Edition), a complete map of the entire town of South Park, as well as the Ultimate Fellowship Pack mentioned above.
So when can South Park fans expect to explore the town of South Park as the new-kid-turned-destined-hero? December 10 is the set release date for South Park: The Stick of Truth. It will be available for the PC, PS3, and Xbox 360. Those wanting that special Grand Wizard Edition will be pleased to learn that it is expected to be priced at $79.99 which is a bit cheaper than most special editions seen.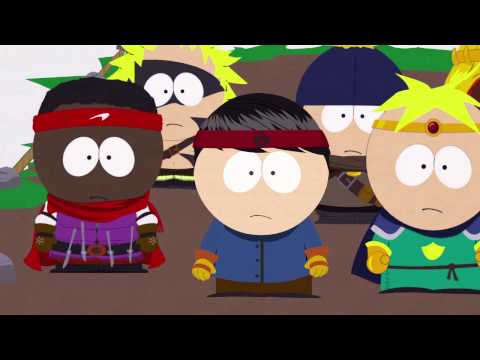 [Source: Ubisoft]