Posted by Elizabeth Atkins | 0 Comments
New Etrian Odyssey Untold: The Millennium Girl Screens And Trailer; Demo Now Available On eShop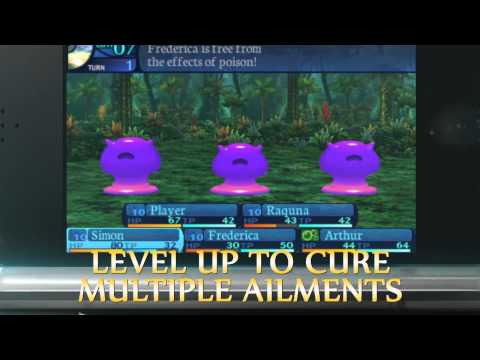 Last week, ATLUS introduced us to Arthur Charles, one of the characters in the upcoming 3DS title, Etrian Odyssey Untold: The Millennium Girl. Today, we get to learn a bit more about Simon Yorke. You can view the trailer above as well as take a glance at the new screenshots below.
Simon Yorke is not just your average medic. This man is also the leader of the Midgard Library investigation team. His prowess with a blade is just as great as his ability to heal and aid others. With a passion for research, Simon Yorke isn't one to be at a disadvantage whether it's during combat or negotiations.
If you've been wondering if Etrian Odyssey Untold is for you, there's some good news. A demo has been released on the Nintendo 3DS's eShop for everyone to check out. The demo covers the the first two floors in the game's main dungeon, the first floor of a new dungeon, and part of the story in between. Those who decide to purchase the game on October 1 after playing the demo will be happy to know that all your progress from the demo will transfer over to the game.
[Source: ATLUS]