Posted by Elizabeth Atkins | 0 Comments
Freefall Racers Out For Kinect On Xbox 360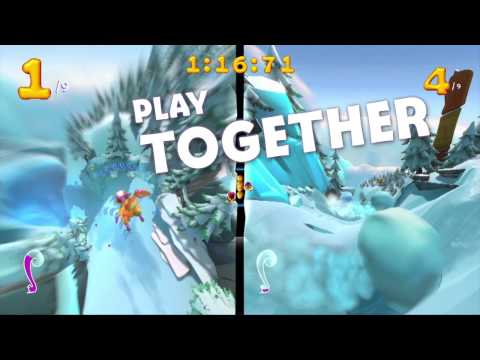 Deep Silver, Rubicon Organization, and Smoking Gun Interactive released Freefall Racers, the motion-controlled racing Kinect title for the Xbox 360, yesterday. Players can choose one of the nine cute and quirky squirrel characters to steer through eight exciting courses. With the easy to learn motion controls and competitive multiplayer mode, gamers of all ages are sure to enjoy this unique racing title.
You can check out the launch trailer for Freefall Racers above to get a glimpse of the different courses and characters. Collect power ups, get close to walls to gain adrenaline, and purchase boosts with the collected adrenaline  to give the upper edge against your competition.
Freefall Racers is available now for the Kinect on the Xbox 360 and is priced at $9.99.
[Source: Deep Silver]