Posted by Eric Galaviz | 0 Comments
Sony Reveals the Release Date for Beyond: Two Souls Demo
Today Sony announced the release date of the demo for Beyond: Two Souls. On October 1st, one week prior to the game's release, gamers will be able to experience Quantic Dream's upcoming title which will include two different scenes from the game.
This will be the first chance many gamers will get to experience the game and see the improvements Quantic has made to the control scheme since their last title, Heavy Rain. There will also be a chance to play it a bit early on September 24th, but Sony has yet to announce how gamers can get it early. I'm going to assume it will be a PS Plus early release.
The Beyond: Two Souls demo will feature the following two scenes from the final game:
Jodie & Aiden: Join a very young Jodie as she takes part in an experiment at the Department of Paranormal Activities. As officials put her abilities to the test, you take charge of a mysterious, invisible entity.
Hunted: Skip forward a number of years and help Jodie escape the clutches of government agents as the mysterious entity unleashes its truly astonishing powers.
Finally, Quanitc has released the third part of the four part "Making of" behind the scenes videos. In this video they focus on the visuals of the game. Check it out below: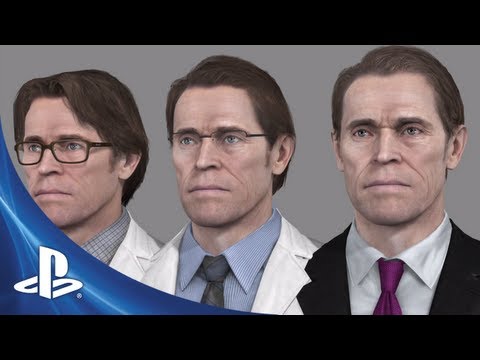 [Source: Sony]