Posted by Elizabeth Atkins | 0 Comments
Road Not Taken To Launch On Steam, PS4, And Vita
Road Not Taken, an indie title from Spry Fox about life and loss, was first announced in May of this year. Last week, we learn that the puzzle title will be launching on Sony's upcoming PlayStation 4, PlayStation Vita, and for PC/Mac computers via Steam. However, the anticipated launch has been pushed back to early 2014 instead of the original goal of having out by the end of this year. Sure, the wait might feel like an eternity but the time will be well-spent with Spry Fox wanting to make sure it's the best that it can be.
For those who are unaware of what Road Not Taken is about, this puzzle adventure will have you wandering an expansive and dynamic forest  during the aftermath of a really rough wintry storm. It is Spry Fox's take of Robert Frost's narrative poem of the same name. In this forest, you will encounter many things such as wild animals, lost children, and barriers that will block your way.
From the look of the gameplay, Road Not Taken appears to be that of a puzzle roguelike where no two sessions will be alike. Not to mention, death in the game is something to embrace as it is from each one that you're learn something new. You can use this knowledge to get further in the game. From the trailer below, you can see the gorgeous artwork by Brent "Meowza" Kobayashi as well as the puzzle elements and melodic music.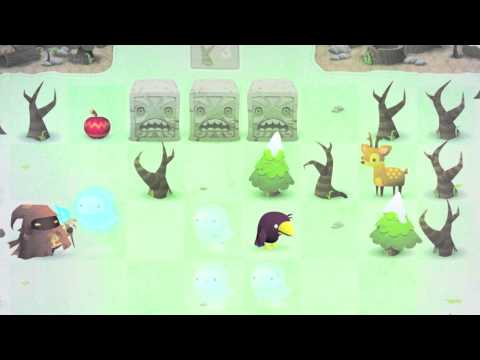 Stay tuned as we keep you updated on all news for Road Not Taken.
[Source: Spry Fox 1, 2]