Posted by Elizabeth Atkins | 0 Comments
New Saints Row IV DLC Out Today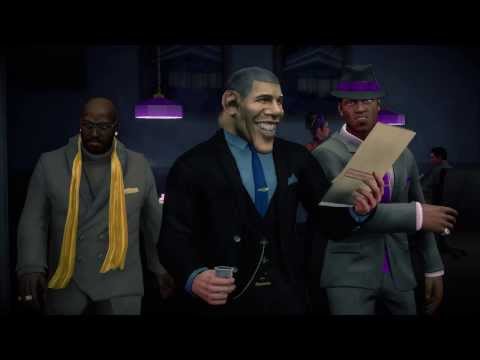 Saints Row IV has been out for a week now and it's proving to be a blast. Deep Silver announced two new DLC packs that give players something new to wear as well as new weapons to use. Whether you are wanting to fit in with the country folk or live out that secret fantasy of dressing up as Abraham Lincoln while blasting aliens, both of these DLCs have some pretty nifty things to offer.
In the Presidential DLC, you are able to dress up as one of four different Presidents. There are two of the nation's founding fathers, George Washington and Abraham Lincoln, as well as the two Presidents who brought the USA into this millennium, George W. Bush and Barack Obama. If dressing up as them isn't your thing, the DLC also include a couple historical-styled wigs as well as outfits for both genders.
As for the Grass Roots DLC, players will be able to use three new weapons as well as a new vehicle in addition to some mighty fine country outfits. You can choose between the double-barrel shotgun, assault rifle, and the handy dandy Plunger Launcher. With the Plunger Launcher, shutting up opposing foes is as simple as shooting a dirty plunger in their face. They might live through the initial hit but I'm sure the embarrassment of possibly having some nasty excrement on their face will finish the job.
Both DLC packs are available for purchase today for the PC and PS3 with the Xbox 360 getting theirs tomorrow. Each pack is priced at $2.99.
[Source: Deep Silver]