Posted by Elizabeth Atkins | 0 Comments
Devolver Digital Announces Unique RPG Experience; Releases Teaser And Screens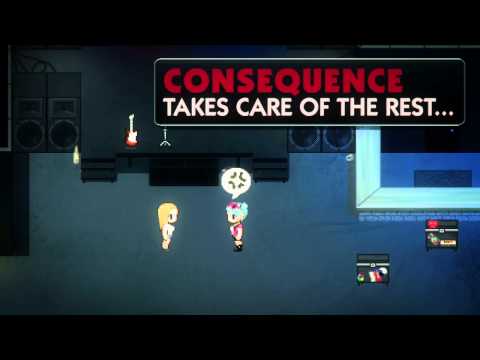 Life is full of hardships and choices. It's never truly fair. Often times, we are forced into choosing the lesser of two evils when faced with an important and tough decision to make. Always Sometimes Monsters, the indie RPG from Devolver Digital and Vagabond Dog, intends to explore the issues and themes of where every choice you make in life have an effect on you and those around you.
Players will be placed in the role of a person who is down on their luck with no money and given the depressing news of their beloved being all set to marry someone else. Set out to take on what life throws your way as you try to redeem yourself. You'll be able to choose from any gender, race, and even sexual orientation for your character. Friendships with a colorful cast can be started and ended throughout the game and you can always stay honest or lie in order to score an extra dollar or two.
Justin Amirkhani from Vagabond Dog remarked:
"Developing Always Sometimes Monsters has been a continual process of evaluating our game mechanics and it has also been an evolution of how we regard ethics and morality. Concepts of right and wrong can easily whittle away within the game, so we are looking forward to seeing what choices players make during their unique journeys."
Always Sometimes Monsters will be playable at this year's PAX Prime so if you're there, be sure to stop by Booth 871 to check out the custom demo. While an exact release date is unknown, we do know that the title will be out in Spring 2014. Stay tuned as we keep you up to date on Always Sometimes Monsters.
[Source: Devolver Digital]