Posted by Elizabeth Atkins | 0 Comments
The Chaos Engine Will Be Coming Soon To PC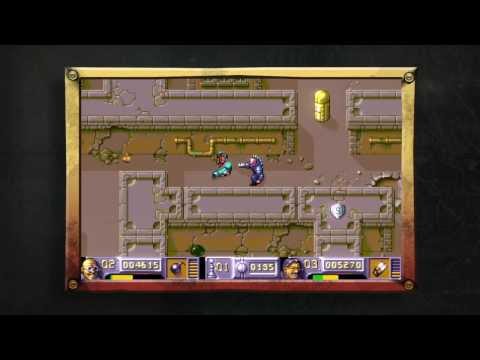 Mastertonic and Abstraction Games announced today that they would be working to bring the Amiga classic, The Chaos Engine, to gamers later this month. Abstraction Games, the team who brought Hotline Miami to the PS3 and Vita, is working with close consultation from Mike Montgomery, one of the founding members of The Bitmap Brothers, to restore this top-down shooter with love. Not only is the team building The Chaos Engine from the ground up but they are also including an alternative mode complete with a few extra enhancements.
The original version was one of the first to use a skill system that allowed players to improve their characters and equip individualized weapons in the action-adventure genre. In the dark Victorian age world of The Chaos Engine, you can choose from six hard-nailed unique mercenaries as they aim to overtake the Chaos Engine.
Mike Montgomery comments:
"This really feels like the right time to bring back The Chaos Engine. There are many fond memories of The Chaos Engine and I wanted to make sure that the game was true to the original without losing its charm during the restoration process. The option to play in the original 'Classic' mode with the added option to play in 'Enhanced mode' with its refined pixel-perfect finish is a clever way to satisfy all enthusiasts! It feels a completely natural transition to the PC."
Ralph Egas, CEO of Abstraction Games, also remarks:
"We grew up with the Amiga and those classic Bitmap games were the inspiration for a lot of us who went on to work in games and development. For many of us, The Chaos Engine was our first taste of co-op and was a platform that incited our love of top down shooters. The Chaos Engine holds such fond memories for so many people and it stands the test of time and we were determined to restore the game to its full and amazing pixel-perfect glory, with a couple of cool enhancements!"
The Chaos Engine will be available on the PC, Mac, and Linux on August 26th. Gamers will be able to purchase the title via Steam, GOG, and Get Games.
[Source: Mastertonic]