Posted by Sabrina Ajeep | 0 Comments
Part 1 of Watch Dogs Gameplay Series Revealed
If you're as excited as I am to step into the shoes of vigilante Aiden Pearce, then check this out. Ubisoft has released the first part of their Watch Dogs Gameplay Series. The focus of this first installment? Why, hacking of course.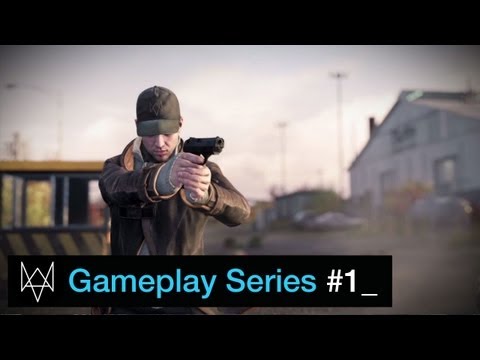 The clip "Hacking Is Your Weapon" breaks down a major aspect of the game that we are already made aware of, namely the Central Operating System (CtOS) that controls a city's entire information network. The video goes on to elaborate about how the system can be hacked by Aiden, involving district-by-district access and utilizing a backdoor virus. Personal data such as bank accounts or phone calls will no longer be secured, but you also get more ethical options such as preventing criminal acts. Naturally, the more hacking you do, the higher your skills.
The city of Chicago will be in the palm of your hands with over 75 different hacking options to choose from. Variety is definitely not a low point of Watch Dogs and the game doesn't restrain players to the range of possibilities even when you're carrying out a specific mission. Disappearing into the shadows with the touch of a finger? Why not.
Stay tune for Part 2 that will explore the city of Chicago, Illinois, in greater depth. Watch Dogs is set for release this November for PlayStation 3, Wii U, and Xbox 360, with next-gen versions available at the launch of PlayStation 4 and Xbox One.
[Source: Ubisoft]