Posted by J Plackett | 0 Comments
Rayman Legends Demo Releasing Tomorrow, New Musical Stage Shown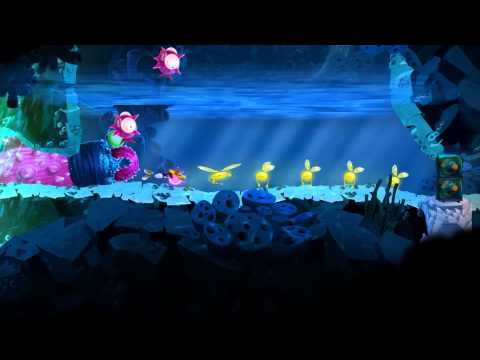 Ubisoft announced that the Rayman Legends demo will hit the PS3 and Xbox 360 tomorrow. The demo contains the stages: A Toad Story, Teensies in Trouble, and the musical Castle Rock, and allows you to play as a selection of characters, including newcomer Barbara.
The demo is the same one that first appeared on the Wii U eShop a while back, before it was replaced with the "Challenges App" that included daily and weekly challenges along with the original levels.
A new musical stage based was also revealed today, as shown in the video above. It is an aquatic level, based on the song "Woo hoo" by the 5,6,7,8′s that appeared in the film Kill Bill: Volume 1.
Rayman Legends is heading for the Wii U, Xbox 360, PC, PS3 and Vita. It'll be released on August 29th in the UK and 30th in Europe, September 3rd in North America, and October 17th in Japan.
[Source: Eurogamer]