Posted by Rebecca Quintana | 0 Comments
Papers, Please Walkthrough Videos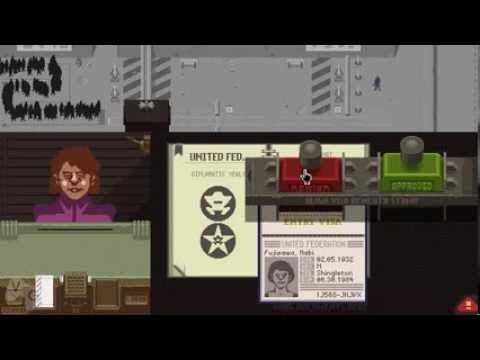 Papers, Please, the unique indie title that puts you in the role of immigration border officer for the fictional country of Arstotzka, released yesterday. I was particularly excited for it after playing the beta, and immediately dove in. I went ahead and filmed my first playthrough (which ended on day 15 with ending #4) and uploaded the videos to youtube.
Feel free to check out the first video above, and click the link below for the entire playlist of walkthrough videos, including the alternate endings. I'm currently working on my second playthrough, and will upload more videos as I go along.
I'll also have both a video and written review coming soon, hopefully next week.
Papers, Please is available for PC for $10 via Steam and other online distribution services.