Posted by J Plackett | 0 Comments
Betrayer announced, from original F.E.A.R and NOLF devs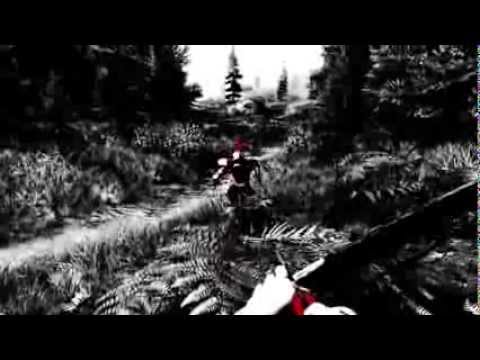 Today, new indie studio Blackpowder Games has announced that they are debuting with a new FPS, titled Betrayer.
The game is self-funded, and the development team is made up of ex-Monolith developers; to be exact, they are the creative team responsible for the No One Lives Forever series and the original F.E.A.R.
Creative Director Craig Hubbard explains that this project began out of a want to create something unique:
"We wanted to get back to crafting games more intuitively. There's a sense of discovery and excitement when you navigate by instinct rather than market research and open yourself up to opportunities that arise during development."
Taking place in 1604 and hoping to join a struggling English colony on the Virginia coast, Betrayer has you fighting ghosts and travelling across the wilderness in a monochrome world, using muskets, crossbows and throwing axes in the hopes of finding survivors and unraveling the mystery of a strange, silent woman in red.
Betrayer will hit PC on Steam Early Access sometime this month. For now check out the trailer above and the screenshots below.