Posted by J Plackett | 0 Comments
Batman: Arkham Origins "Invisible Predator" Multiplayer Revealed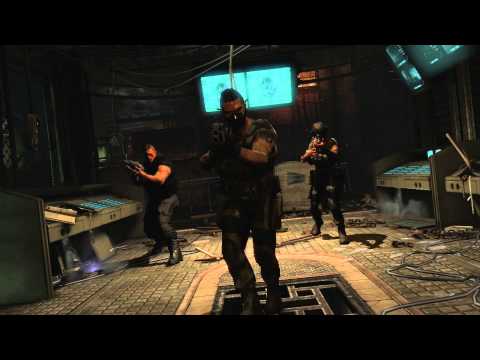 The next title in the hit Arkham series, Batman: Arkham Origins, has been revealed today to have its own multiplayer mode, titled "Invisible Predator" Mode.
In this mode, two teams of criminals, lead by Bane and Joker, must complete objectives while battling each other for supremacy with weapons such as assault rifles and other contemporary weapons. They also have a more limited version of the Dark Knight's "detective mode" titled "Enhanced Mode," and every once in a while one player has the opportunity to play as either The Joker or Bane, depending on the team.
However, there is a third team who are battling the other two; two players have the opportunity to play as the "Invisible Predators" Batman and Robin. With all of their moves available in the single-player game, the Dynamic Duo must combat both teams at the same time using stealth takedowns and gadgets.
Like many other multiplayer games, players can unlock more options for customisation, including new enhanced abilities and new costumes.
The multiplayer mode is not developed by the same team who are working on the single player – instead, it is being developed by Splash Damage, the folks behind Brink and Wolfenstein: Enemy Territory.
Batman: Arkham Origins will be released on October 25th, 2013 on the PS3, Xbox 360, PC and Wii U.

According to Vooks.com,  the Wii U version of the game will NOT be receiving the multiplayer mode. Bummer.
[Source: Vooks.com]