Posted by Justin Pasalo | 0 Comments
J-Stars Victory Vs Debut Trailer Features All-Star Crossover
Namco Bandai has released the first trailer of their upcoming game, J-Stars Victory Vs.  This game features an all-star selection of characters from Shonen Jump's most well known titles.  Some of these characters include Son Goku from Dragonball Z,  Ichigo Kurosaki from Bleach, Naruto Uzumaki from Naruto, Monkey D. Luffy from One Piece, and Himura Kenshin from Rurouni Kenshin among many others.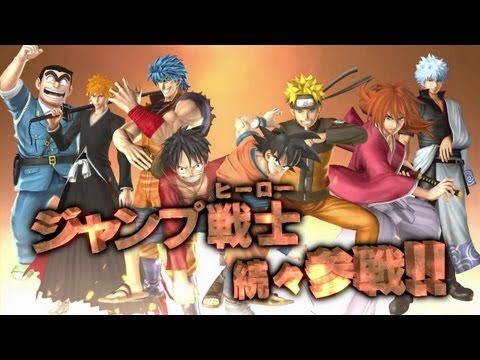 This game is a crossover 3D fighting game allowing up to four players fight with this diverse set of characters in arenas based on locations from these various manga and anime titles.
J-Stars is set for release on PS3 and PS Vita sometime in 2013.
[Source: V-Jump via Dragon Ball Wiki, Video: Youtube]