Posted by Sabrina Ajeep | 0 Comments
The Raven: Legacy of a Master Thief Now Available
Part one of KING Art's anticipated title The Raven: Legacy of a Master Thief  is now available via Steam and the Nordic Games Shop with a 10% discount that will end on July 30th. Purchasing the game at full price will cover all three episodes, including the following two which will be released at later dates. A Deluxe Edition is also available, featuring additional goodies:
Soundtrack
Story book (plenty of background info and artworks)
"Making of" booklet
Papercraft mask of The Raven (printable)
Digital poster (printable)
Entitled "The Eye of the Sphinx," players will fill the role of a Swiss policeman who will aid French detective Nicolas Legrand with his investigations having to do with a notorious master thief. According to the game's official website, Martin Kreuch, producer at Nordic Games, comments about the release as follows:
"The reaction to The Raven so far has been extremely positive so we're excited to finally get the game out to the community…The episodic format should create an immersive experience that allows players to experience cliff hangers like you would when watching a TV series, which is rarely seen in video games. KING Art has done a tremendous job adding those moments and we're keen to see how the community reacts to it."
If Agatha Christie and crime-solving is your forte, be sure to check out the game and get your thinking cap ready.
[Source: The Raven Official Website]
Original Story:
JUNE 25th 2013 – No, it's not the 2012 thriller starring John Cusack or Edgar Allen Poe's renowned poem, but a new point-and-click adventure that will have players solving realistic puzzles. According to a new blog post by German game developer KING Art, four big changes have been revealed about their upcoming title The Raven: Legacy of a Master Thief and it looks like we're in for quite some surprises. Check it out:
Realistic puzzles. Right at the top of the list, we won't be bored with playing a game of chess to open doors or locked drawers. Instead, the studio promises puzzles that will "arise naturally" with solutions that pertain more to realistic circumstances. You can't simply pick up a crowbar and shove it in your pocket for instance, so this feature already makes me think that solving these puzzles will be more challenging and creative.
It's coming to consoles. The first time that KING Art has developed a game for the Xbox 360 and PS3.
Real-time 3D. The game will consist of real-time objects with enhanced graphics to boot. It looks like they did not waste any time in increasing the number of animations, tracking shots, and panning.
Episodes. A chapter format will be utilized to help boost sales and call more attention to the product. I know the inability to access the next episode of a game feels dreadful, but hey, KING Art hopes to allow players to have discussions beyond the screen and predict what will happen next.
Length wise, 20 hours is the approximation and players will be able to play both the investigator and delinquent, states Jan Theysen, Co-founder & Creative Director of KING Art. No doubt, our wits and critical thinking will be put to the test whether we're behind the magnifying glass or under it. Here's the official teaser trailer to get you excited: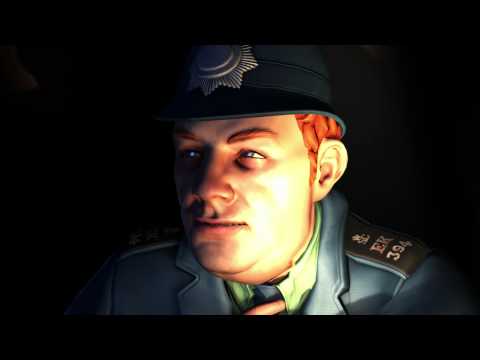 The Raven: Legacy of a Master Thief  launches its first chapter on July 23rd, 2013 and is available for pre-order here (on a side note, it looks like there's a 20% discount if players purchase the season pass). The second chapter will be available on August 27th followed by the third on September 24th. A boxed version that includes all three will be released on October 24th.
Sorry, that was quite a lot of dates.
[Source: KING Art Games, Nordic Games]