Posted by Sabrina Ajeep | 0 Comments
30 Minutes of Gameplay for DuckTales Remastered Revealed at Comic-Con
Scrooge McDuck is back and is eager for another adventure. For those who were unable to attend San Diego Comic-Con this year (myself included), Capcom released a 30-minute video walkthrough of DuckTales Remastered that features one of the latest levels players will get to experience: The Himalayas. To top it all off, there was a life-size replica of Scrooge's famous money bin, which only makes me regret sleeping through my alarm when tickets went on sale. It may not be the Moon stage, but at least we've been given a good glimpse as to what can be expected in terms of added details, graphics, and some audio in the background.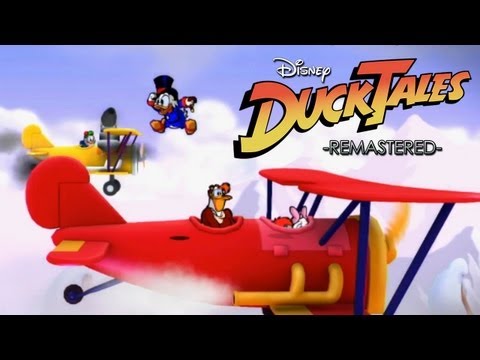 You can also check out Rebecca's E3 preview for details on the Amazon and Transylvania levels, if you haven't already.
DuckTales Remastered will be released on August 13 as a downloadable title for PlayStation 3, Nintendo Wii U, and Steam for $14.99. A retail version for the PlayStation 3 and Xbox Live Arcade will launch on August 20 and September 11 respectively at $19.99.
[Source: CapcomUnityVideos]