Posted by Sabrina Ajeep | 0 Comments
Halo: Spartan Assault Now Available for Windows 8 Devices
Halo fans, rejoice! Halo: Spartan Assault is now available in the Windows Store and Windows Phone Store with a price tag of $6.99. This top-down action shooter marks the first time the Halo franchise has stepped into the world of touch-based devices, aiming to provide longtime fans and newbies alike with an enjoyable pick-up-and-play experience, according to Halo Waypoint.
The game is set between the events of Halo 3 and Halo 4, presenting players with the first missions of the Spartan Ops program and explores the context of Human-Covenant wars in greater depth. You'll be filling the role of Commander Sarah Palmer or Spartan Davis who are stationed aboard the UNSC Infinity in yet another chaotic battle against Covenant forces. Players will undergo a single-player campaign that spans across 25 missions, and for those who are already playing Halo 4, the integration feature allows you to earn XP, achievements, and unlock emblems for your Spartan career. Multiplayer has always been one of the franchise's gems, so don't worry about competitive play because you'll be mastering your skills from weekly challenges to rise up in the leaderboards.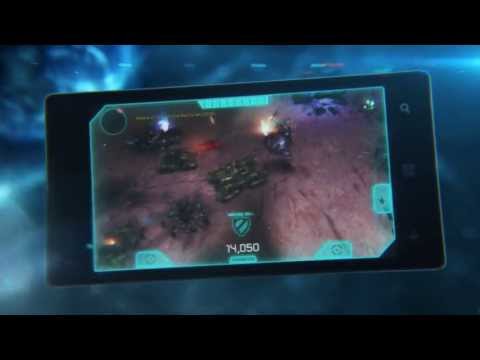 The mobile version will be exclusive to Verizon Wireless customers until August 16, and a 1GB RAM is currently required to run the game on Windows Phone 8. A version supporting 512MB RAM for the Windows Phone will be launched come August 2013 with the possibility of performance variation. As a Halo fan myself, I wished I had a Windows device by my side.
[Source: Halo Waypoint]