Posted by J Plackett | 0 Comments
Etrian Odyssey IV: Legends Of The Titan European release date confirmed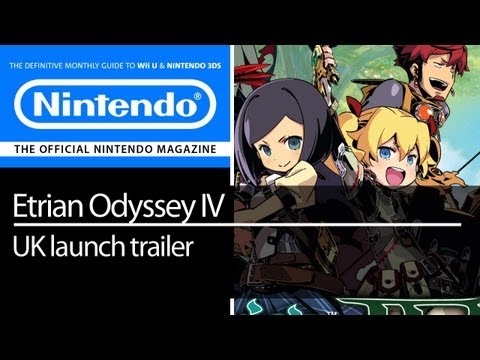 Atlus' dungeon crawler RPG, Etrian Odyssey IV: Legends of the Titan, has been available in Japan and America for a while now, with only an estimation as to when the game will be released to European shores. For a while, the estimation has been Summer of 2013 – but now a release date has been confirmed; Etrian Odyssey IV will release on the 30th of August of this year.
At time of writing, no release date for the rest of Europe has been announced. [UPDATE: According to a post by Eurogamer, the game is indeed heading to the whole of Europe August 30th.]
Etrian Odyssey IV is a 30-hour long RPG; a sequel to a series which requires players to not only battle through dungeons but also to track their own progress by creating maps via the touch screen. This is the first game in the series to hit the 3DS. New features added to the game include the usage of StreetPass to trade guild cards, and a casual difficulty setting for newer players.
The game will be available in stores and the eShop, where a demo will also be available.
There is another game in the franchise heading for western shores, titled Etrian Odyssey Untold: The Millennium Girl, which is an update of the original DS game; however there is no news of a release in Europe as of yet.
[Source: Official Nintendo Magazine UK]