Posted by Steven O'Shea | 0 Comments
New Trailer, Screenshots and Limited Edition Details for Final Fantasy X|X-2 HD
If you was slightly down from the lack of new information for Final Fantasy X|X-2 HD at Japan Expo last week then fear no more, Square Enix have today released a bunch of new information for us to eat up.
Firstly, A new trailer was released for the game showing of the opening, it compares the original PS2 version with the remastered version. New screenshots were released as well, these images show off gameplay for the first time as well as some cutscene shots. Some images of the FMV footage have also been released showing off their updates to HD, catch them both below.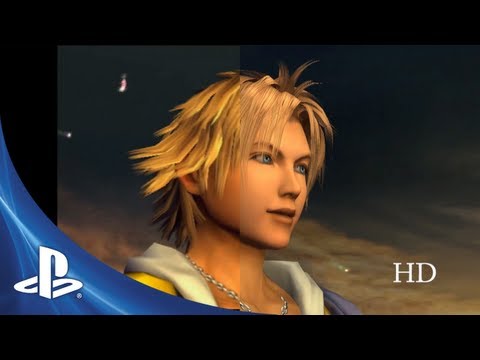 A Limited Edition have also been announced, anybody that preorders the game will get a free upgrade to this edition. the Limited Edition includes a 24 page artbook and a Limited Edition box for the game. The Limited Edition have been announced for both the US and the EU, however preorders are yet to go live on UK sites.
Final Fantasy X|X-2 HD is due to launch before the end of the year on PlayStation 3 and PlayStation Vita.
[Source: PlayStation Blog]