Posted by Steven O'Shea | 0 Comments
Catch 13 Minutes of Gameplay in the New Ravenmark: Mercenaries Trailer
With Ravenmark: Scourge of Estellion being a huge success a few years ago on the iPad and other iOS devices, its sequel brother,  Ravenmark: Mercenaries, launches on iOS this week. The company have today released a 13-minute gameplay demo trailer.
The new demo shows off the beginning of the game to gets players started on the new installment. A member of the team shows off many of the mechanics as well as features of the new installment. Catch the brand new trailer below, and see the game for yourself.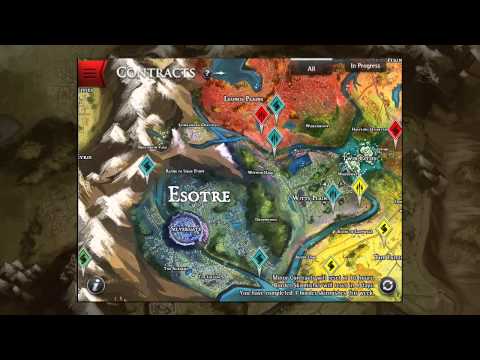 Ravenmark: Mercenaries adds some nice new features that the original game did not have, including multiplayer and more complexity and player choice compared to the original. Witching Hour Studios new game launches this Thursday on the iOS store, so be sure to check the trailer out, and then check the game out for yourself this Thursday.
[Source: Witching Hour Studios]