Posted by Sabrina Ajeep | 0 Comments
New In-Game Trailer for KING Art's The Raven
Nordic Games have revealed the first in-game trailer of The Raven: Legacy of a Master Thief. The short clip provides anticipating fans with an audio commentary for the first chapter, "The Eye Of The Sphinx."
Narrated by executive producer at KING Art, Marco Rosenberg, viewers are made aware of the adventures that will be experienced during this first chapter. Rosenberg goes on to explain that the game pays tribute to the classic Agatha Christie Whodunnit stories and gangster movies from the 60s and 70s. Players will fill the role of a Swiss policeman who will aid French detective Nicolas Legrand with his investigations having to do with a master thief – strangely enough, our protagonist resembles Christie's renowned Belgian detective, Hercule Poirot, right down to the moustache. As mentioned before, the puzzles within the game will come "naturally" to achieve great realism and the abundance of camera shots enhances animation. The twist of the story comes after experiencing the first half of the game, when players switch roles to play on the side of the gangsters. There will also be optional puzzles to solve, ultimately rewarding us with 20 hours of gameplay fun.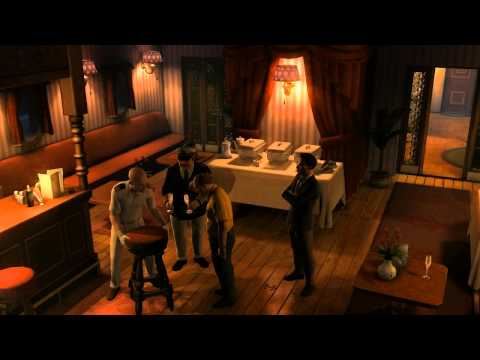 For those unable to withstand the wait, there is currently a free to play game that describes the back story of the rivalry between detective Legrand and 'The Raven.' It is available as a browser based game, on Google Play, and on iOS devices for free.
The first chapter "The Eye of The Sphinx" will be available via digital download on July 23rd, with the second and third chapters due for release on August 27th and September 24th respectively. Will you be the one to catch the legendary master thief?
[Source: Raven Game]