Posted by Sabrina Ajeep | 0 Comments
Ellen Page on 'Likeness' to Ellie in The Last of Us
Naughty Dog's recent release of The Last of Us continues to impress fans worldwide, but there are those who also take an opposite stance against certain aspects of the game. Gamer and actress Ellen Page – who will be starring as protagonist Jodie Holmes in Quantic Dream's upcoming title Beyond: Two Souls – expressed her opinion about Ellie in a recent Reddit Ask Me Anything session when a fan questioned their facial similarities:
"I guess I should be flattered that they ripped of my likeness, but I am actually acting in a video game called Beyond: Two Souls, so it was not appreciated."
Early footage of Ellie did indeed depict uncanny similarities but changed over the course of the game's development. Although her final appearance looks less like Page, you can still identify some underlying similarities if you compared them side-by-side. What do you guys think about the resemblances between Ellie and Ellen? And is it a big deal?
With regards to Beyond, Page also answered some questions about her involvement:
"We (Willem and Page) did do our own motion capture. The suits are not that bad actually…it is sort of nice to not worry about wardrobe. Willem is an incredible actor and I loved working with him."

"Making Beyond was an incredible experience. I think what David Cage is doing is really remarkable, the first of its kind and I feel grateful to be involved."
Check out PlayStation's E3 trailer below: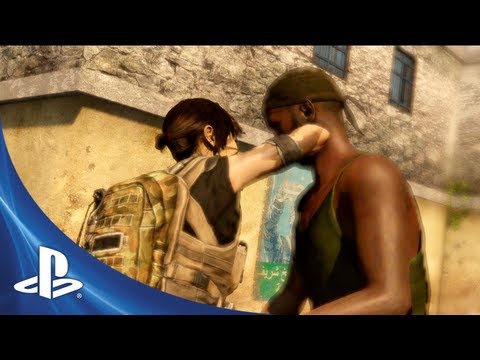 Beyond: Two Souls launches October 8 in North America exclusively for the PlayStation 3.
[Source: Reddit Images: JEUXVIDEO, Small Eyes Big Gamer]