Posted by Sabrina Ajeep | 1 Comment
Prime World: First Open Beta Weekend Starts Today
Prime World, the new online action strategy game developed by Nival is finally ready to make a grand opening after a month of closed beta weekends. This competitive RPG/MOBA aims to make character development the central focus within and beyond the battlefield, allotting players with the freedom to create a unique character according to personal preference and playing style. Set among the continuous rivalry between the Dokht Imperium and the Keepers of Adornia for control of Prime, an invaluable resource to control the world, the game will be an endless battle between these two factions. According to the official site, the outcome will be dependent on each player. While you own your own castle and build upon your talents, team work will no doubt play an important part in this epic battle for domination. Check out the official trailer below: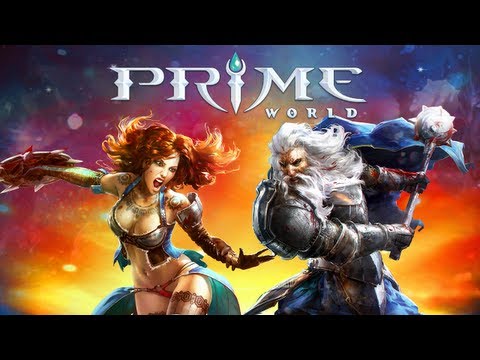 Now ready for an open beta run, all you have to do is sign up at the game's official site here and prepare to fight. This weekend, Nival will introduce players to single player, and 3-5 Player Co-op PvE Challenges. Players will also be given a free hero under level 20 (which is usually obtainable only after a longer gameplay time) and seven modes of Prime World will be available. No progress will be wiped once the beta ends, so don't worry about losing any data when you return later on. There are very specific times to access the game's beta, so pay attention to the schedule below.
Starts:
(US East) Friday, June 21, 2013 at 2:00:00 PM EDT UTC-4 hours
(US West) Friday, June 21, 2013 at 11:00:00 AM PDT UTC-7 hours
(UK) Friday, June 21, 2013 at 7:00:00 PM BST UTC+1 hour
Ends:
(US East) Monday, June 24, 2013 at 4:00:00 AM EDT UTC-4 hours
(US West) Monday, June 24, 2013 at 1:00:00 AM PDT UTC-7 hours
(UK) Monday, June 24, 2013 at 9:00:00 AM BST UTC+1 hour
Have fun building your own castles and destroying those in your path! Prime World will be launched on PC and Mac with companion apps for iOS and Android platforms. The release date has not been announced at this time.