Posted by Sabrina Ajeep | 0 Comments
New Teaser Revealed for Goodbye Deponia
German-based indie developer Daedelic Entertainment has released a new teaser for their upcoming game Goodbye Deponia that continues the humorous and error-prone spirit of our favorite protagonist, Rufus.
This time around, the garbage-covered planet Deponia faces a threat of destruction and it is up to Rufus and the angelic Goal to find a way to prevent this fate. As always, despite Rufus' self-confidence, he has unsurpassed talent of attracting chaos and disaster everywhere he goes. According to Daedelic Entertainment, players will see Rufus doubting himself for the first time in his life. Will he be able to clean up his mess and save his home planet? Obstacles and challenges are inevitable when it comes to this dynamic duo and Goodbye Deponia will undoubtedly be filled with comedy, adventure, and fun. Check out the short teaser below: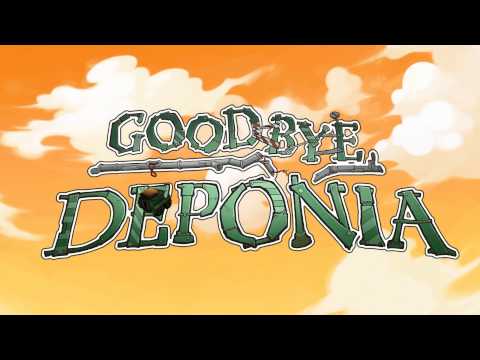 Goodbye Deponia will launch Fall 2013 for PC so keep an eye out for a specific release date!
[Source: Daedelic Entertainment Video: Daedelic Entertainment Facebook]