Posted by Elizabeth Atkins | 0 Comments
New Gameplay Trailer Released For The Witcher 3: Wild Hunt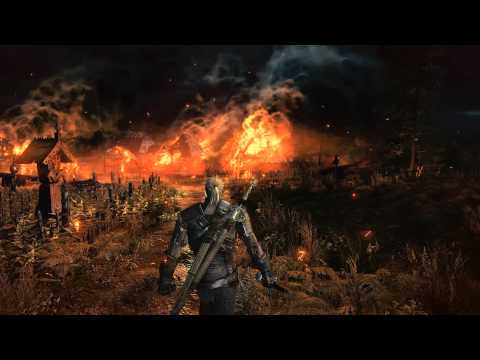 CD Projekt RED made an rather big announcement yesterday when they unveiled their plans to release The Witcher 3: Wild Hunt, the last entry in the wildly popular RPG series on Microsoft's Xbox One. They feel that its presence on the next-gen console can really play an important role on setting the course for the next generation of RPGs for Microsoft. Adam Badowski, CD Projekt RED Head, comments:
"We're really thrilled to be able to participate in this industry-defining moment and be among such critically acclaimed developers."

"There's a lot of magic between the third Witcher and Xbox One – we felt it since receiving development kits some time ago. A lot of effort on our side was made to
usher the potential of the next generation with a new kind of RPG experience – for the first time we could open the world to the extent we wanted and tell the story
with the flair it deserves. I'm confident that we'll deliver something groundbreaking and I hope, based on what we've released today, you're seeing this as well."
John Mamais, Head of Production at CD Projekt RED, adds:
"Microsoft delivered some pretty amazing technology and we're extremely excited that we'll be able to show the full potential of REDengine 3. No boundaries, no
technological limitations – the hardware's pure power and our creative vision will produce some outstanding visuals and unparalleled gameplay."
But for those who have chosen to pick up a PlayStation 4 over a Xbox One or prefer PC gaming, you don't have to worry about this being an exclusive to Microsoft's console. The Witcher 3: Wild Hunt will be available in 2014 for the PC, PS4, and Xbox One.
[Source: CD Projekt RED]