Posted by Rubin Quarcoopome | 0 Comments
Pay What You Want for Serious Sam in the Humble Weekly Sale
Fans of the fondly-remembered, often-missed, gleefully fun '90s-shooter genre, rejoice. The entire Serious Sam series, from The First Encounter to Public Test 2, has been made available in this week's Humble Weekly Sale. Six games are available for however much you'd like to pay, with Serious Sam 3: BFE Deluxe Edition and Serious Sam 2 adding to the already great deal once you pay more than the average.
For the uninitiated, Croteam's Serious Sam is a series about pure, ceaseless action. Since the first title in 2001, the games puts the player in the role of Sam "Serious" Stone as he fends off hordes of bizarre aliens and other wonderfully insane monsters with massive guns and a seemingly endless supply of ammo. Released before Halo popularized the regenerative health mechanic, and before Gears of War's now ubiquitous cover system, Serious Sam was all about constantly being on the move to avoid enemies, while gathering precious health and armor packs. The only guarantee in any given level is that the player will be constantly moving and ceaselessly shooting. The game is fast, furious, and best of all, knows not to take itself seriously at all. It's the video game equivalent of an adrenaline rush.
For $4.19, the average as of this writing, it's a fairly sweet deal for a massive amount of nostalgic, frenetic shooting fun. And the Humble Weekly Sale's ability to donate as much of the payment as you wish to charity means there's nothing at all to lose jumping into the experience. The Humble Weekly Sale continues until next Thursday, the 13th of June, and features the following trailer for the Serious Sam series.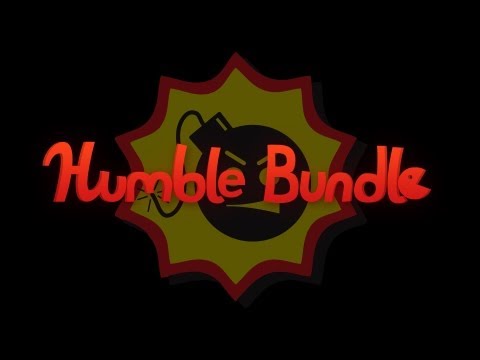 [Source: Croteam]