Posted by Steven O'Shea | 0 Comments
Metro: Last Light Mobius Trailer Released
A post launch trailer was released today for Metro: Last Light by 4A Games, the best thing of all is that this hard work was all put in by a single developer.
The trailer (which can be seen at the end of the post,) was crafted together by the talents of a single developer called Alexander Bereznyak. Alexander Bereznyak was originally employed by the developers as an Capture Artist was working on the trailer, however, after the developers discovered his talents, he was employed as the lead technical artist for the project. Even after this employment, Alexander Bereznyak continued to work on this promotional trailer for the game as a side project. The trailer shows a single still render of the game from a raging battle involving the mutant monsters and the survivors of the world the game is set in.
It fantastic for the developer to release this side trailer, even after the game has already been released, and as a aspiring developer myself, it great to see a simple capture artist being given a lead role because of his talents. This shows that if you have the determination to improve yourself as a games developer, you can move up the ranks. Vivid Gamer's very own James recently published his review of the game, be sure to check that out too.
Mobius Trailer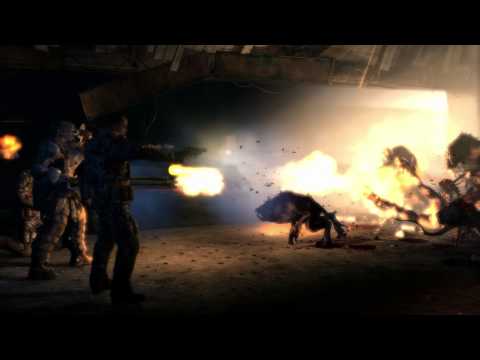 [Source: 4A Games]