Posted by Steven O'Shea | 0 Comments
Tales of Symphonia HD Collection Confirmed
 The Tales Of Festival has just finished up, and as expected a new title was revealed today, kind of. During the 45 minute stream, Namco announced that Tales of Symphonia will be getting a HD Collection in Japan under the name Tales of Symphonia: Unisonant Pack.
The pack will contain both the original game from the Gamecube and Tales of Symphonia: Dawn of The New World, the sequel released on Nintendo Wii. The games will release on the 10th of October for 6,980 Yen on PS3 in Japan. There will also be a limited edition of the game, which includes a slipcase, 4 Figures and an Artbook.
Catch the announcement video from Youtube below, and check out the gallery of the first images of the game, captured by myself from the stream. I am personally looking really forward to the game, as Tales of Symphonia is one of the entries in the series I never had a chance to play. There no news yet however on a western release of the game, so keep it on Vivid Gamer for updates on the game.
UPDATE: Great news, just after I finished writing the article, Namco released a message for western fans confirming that the game will be released in the west early 2014. The game will be titled differently in the west, the game will be called Tales of Symphonia Chronicles.
Tales of Symphonia: Unisonant Pack Announcement (Off Stream)
Tales of Symphonia Chronicles Announcment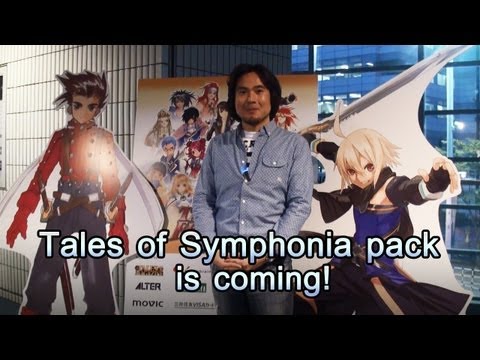 [Source: Siliconera]