Posted by Eric Galaviz | 0 Comments
Infinite Crisis: Cyborg Champion Unveiled
Warner Bros. Interactive Entertainment revealed a new champion today for their upcoming PvP title Infinite Crisis. Cyborg is the latest character to be added to the roster of Champions featured in Infinite Crisis. Cyborg is a ranged character that excels in dealing a massive amount of damage but doesn't have much in the way of defense. Check out the trailer below for an explanation of all of Cyborg's abilities along with some tips and tricks.
Cyborg Reveal Video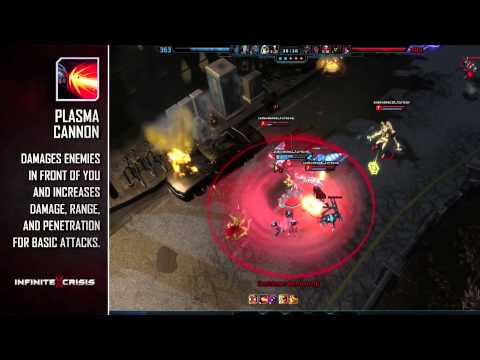 They also released this new screenshot feature three Green Lanterns from across the DC Multiverse: Arcane, Prime and Atomic Green Lantern.

Infinite Crisis, is a free-to-play PC game featuring a deep roster of DC Comics characters clashing in fast-paced, player-versus-player battles similar to that of League of Legends. It is scheduled to launch later this year so don't forget to sign-up for the beta and to head to the game's homepage  to check out more of the Champions.
[Source: Warner Bros. Interactive Entertainment]