Posted by Elizabeth Atkins | 0 Comments
Trailer And Details Released For Seraphim Mage, Fourth Character In Sacred Citadel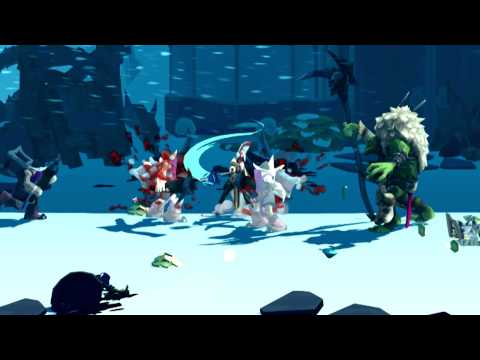 Deep Silver released the fourth and final trailer today for the upcoming title, Sacred Citadel. In this trailer, we get to see more of the Seraphim Mage which is one of the brave warriors who aim to take a stand against the evil Ashen Empire.
The Seraphim Mage might stay in the back of the battle field. But this doesn't mean that she's not able to do some damage. As a representative of the mage class, the Seraphim has full control over offensive magic and spells that have elemental effects. With the right book or wand in hand, those who play as the Seraphim Mage can pull their own weight in the battles before them.
Sacred Citadel is set for release on April 17, 2013 for the PS3, Xbox 360, and the PC. Be sure to check out these screenshots.
[Source: Deep Silver]