Posted by Elizabeth Atkins | 0 Comments
Dungeon Hearts Launches On Steam And iPad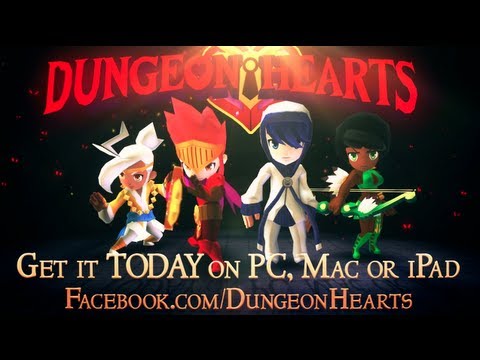 At last year's GDC, Cube Roots' founder Chris Pavia approached Fork Parker of Devolver Digital with an interesting game idea. Called Dungeon Hearts, this indie title combines strategic battle commands of the traditional JRPG with the frantic pacing of the match-three puzzle genre.
In Dungeon Hearts, you can combine dozens of runes along the ruthlessly flowing Fatestream to unleash powerful attacks and combos on a vast array of foes. Players will need to be able to use speed and strategy to their advantage to build up a worthy team to take down the Dark One in this unique title. Chris Pavia comments:
"The term 'unique' is probably the most overused word in marketing copy for games, so Dungeon Hearts was a challenge to myself to create something that actually lived up to the word."
Those who are intrigued by this blend of genre will be pleased to learn that one year later (as this year's GDC, in fact), Dungeon Hearts has been released for the PC via Steam and other digital services and for the iPad. At $2.99 for either platform, you can't go wrong.
[Source: Devolver Digital]