Posted by Elizabeth Atkins | 0 Comments
Capcom Announces DuckTales Remastered At PAX East 2013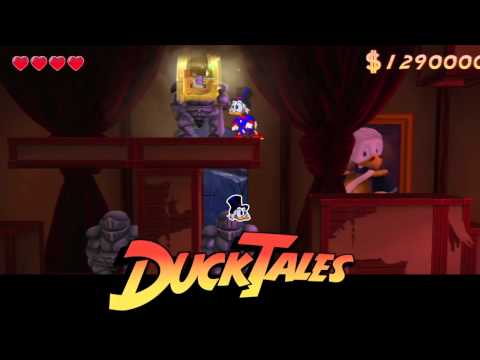 If you're like me then just hearing DuckTales, the name of the popular Disney classic cartoon will cause the theme song to play in your head. Perhaps you recall the NES title of the same name that was one of the best titles of its days. Good news for those who grew up with DuckTales as Capcom announced today that WayForward Technologies is developing DuckTales Remastered.
DuckTales Remastered will have hand drawn character sprites in a 3D setting while authentic Disney voice actors will provide the voices for each character. The original 8-bit soundtrack will be remastered by WayForward's Jake Kaufman and will include some new features such as a tutorial and Scrooge's Money Bin which is perfect for jumping in.
You can expect to see DuckTales Remastered this Summer for the PlayStation Network ($14.99), Xbox Live Arcade (1200 Microsoft Points), and the Wii U eShop ($15). Stay tuned as we bring you more news on this title.
[Source: Polygon]